Get Started Today!
Complete this short form and a certified E-Commerce Consultant will contact right away to get you started with your new Home Based Business.
Webstore Package
Our turn-key e-commerce website program includes your personalized e-commerce enabled website, 24 hour secure hosting, a merchant account, and your very own domain name and email address!
Your website will feature over 2500 products and our partner fulfillment house will drop-ship the products directly to your customers!  You have the option of customizing the shipping label so that it looks like the product came directly from your warehouse, even though you do not have one!
Our cutting edge XML technology allows us to constantly update your website with all new arrival products, while taking off all out of stock and/or discontinued items.  This means your website will always be up to date and leaves you more time to market your website business and make money!
We are looking forward to making you a profitable member of our team. Please feel free to contact us at 1-800-639-6644 or fill out the form to the right to get started or obtain additional information!
Contact Form
Contact Information:
1-800-639-6644
info@ecxweb.com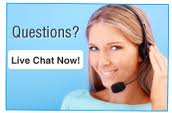 Click Below To See Sample Websites That You Can Own!
ECX Superstore • BargainShopper.com • TDS Online Superstore • East Coast Shopping
ecxStores.net
A Division of E-Commerce Exchange
Phone: 1.800.639.6644 (9am-6pm EST)
E-mail: info@ecxweb.com